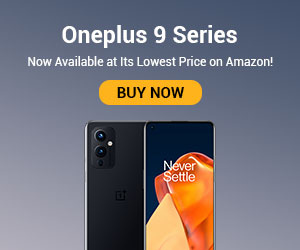 A pressure cooker is the most common utensil that you will find in household kitchens. Pressure cookers make cooking easy and help you prepare perfectly cooked meals in no time, thanks to the steam-locking lids that retain the optimum temperature. Many pressure cookers have an induction base and can be used on multiple cooktops apart from the regular gas stoves.
Here, we have curated a list of the best pressure cookers that you can buy to make your cooking process super convenient and easy. They offer a variety of features and are suitable for different family sizes. Take your pick as per your need and preference.
Best Pressure Cookers in 2021
Hawkins Contura is one of the most popular series of pressure cookers. This 1.5-litre cooker has a unique curved body, which allows you to stir easily, helps prevent the food from sticking or burning, and is easy to clean. Its durable black finish absorbs heat faster and paces up the cooking process, making it more energy efficient. It is non-toxic and corrosion resistant as well. Also, it comes with a valve under the lid handlebar for more safety.
This pressure cooker features a hard anodised body, inside and outside, to ensure high standards of hygiene and durability. Almost all Hawkins models come with inside-fitting lids. It is an additional safety feature as the cover does not open unless the pressure inside the cooker reduces considerably.
What's Good:
Unique Curved Body – For difficult dishes which require a lot of stirring, the Contura with its rounded sides is an ideal pressure cooker.
Automatic Safety Valve – The automatic Safety Valve is positioned such that, if it operates, the steam and food are deflected safely downwards.
Sturdy, Stay-Cool Handles – The handles are designed to provide optimal comfort and protection from excessive heat when the cooker is in use.
Pros:
Ideal pressure cooker for small families
The flat base allows the cooker to rest on the gas stoves comfortably
User Rating: 4.3/5
👉 Buy Now
Pigeon Favourite 5-litres pressure cooker will make your cooking effortless and help save both time as well as fuel. This pressure cooker is made from high-grade virgin aluminium and has an outer lid with ergonomic, user-friendly handle. It is an ISI certified cooker that is also dishwasher safe. The cooker also has Nitrile gasket conforming to relevant food grade standard, a unique gasket release system, a precision weight valve, and a metallic safety plug.
This pressure cooker features an induction base that allows you to use it on induction cooktops and cook delicious meals every day.
What's Good:
Ergonomic User Friendly Handles
High Grade Virgin Aluminium
Gasket Release System
Pros:
It is an extremely light pressure cooker.
The food-grade rubber gaskets enhance the safety feature.
User Rating: 4.0/5
👉 Buy Now