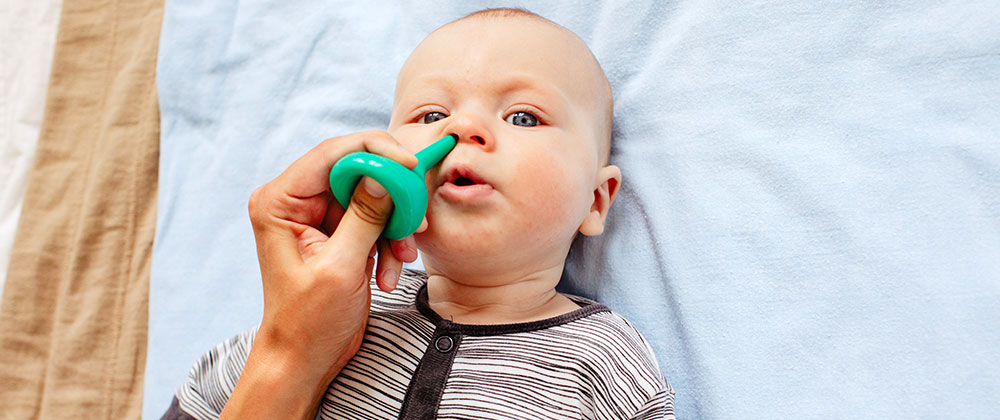 Cleaning the nose of infants and toddlers is a tricky task. Thanks to specially designed nasal cleaners and aspirators that help clean the nostrils, removing boogers and mucus and allowing them to breathe and sleep better. Baby nasal wash cleaners are made of safe food grade plastic and silicone materials that are non-toxic in nature. Also, these tiny cleaners are extremely soft and gentle to make sure they cause no harm to their nasal membranes. The below list gives you the best nose cleaners for babies, that promise a clean nose without any discomfort.
Baby Nose Cleaners
1. ElephantBoat Portable Nasal Wash Cleaner
This nasal wash cleaner is a lightweight and portable product. It is designed to offer maximum relief from any kind of blockage in just a few minutes. The pack contains two different nozzles, one for adults and one for children. Recommended for children 3 months and above, it is made of medical HDPE material that is BPA free and safe to use for kids.
Angled Design
Its ergonomic 60 degrees angle design makes it perfect for optimum cleaning and easy to use.
Editor's Choice
20
2. The Little Lookers Baby Nose Cleaner
This nasal cleaner from The Little Lookers is suitable for painless relief from blockage. It is very simple to operate and clears the nasal passage effectively. It allows you to gently suck out the mucus from the nostrils without any kind of discomfort to the baby. The tip that enters the nose of the baby is extremely soft and does not cause any damage to the mucus membranes.
Non-toxic
This tiny nasal aspirator is made of baby safe material that is free of BPA, latex, lead and phthalates.
Popular Choice
20
3. Nosefrida Baby Nasal Aspirator
This is a doctor recommended nasal aspirator made especially for infants and toddlers. The mouthpiece of the aspirator is made of baby safe material that is free of BPA, lead and phthalates. The booger catcher is 100 % hygienic and disposable. The nose hose and snot straw are both gentle and safe to use.
4 Hygiene Filters
This nasal aspirator comes with four hygiene filters and a changing pack of 20 filters.
Premium Choice
20
4. Nasobuddy Baby Nasal Aspirator
Nasobuddy baby nasal aspirator is suitable for children of 0 to 5 years of age. It is also an effective snot sucker that provides relief from blockage caused by cold. The pack contains one nasal aspirator, one instruction slip and six filters.
Easy To Use
This aspirator is fairly simple to use – insert it in the opening of the nose, gently suck in the air through the mouthpiece, and you're done.
Smart Choice
20
5. Pigeon Nose Cleaner
Avoid blocked and stuffy nose with this Pigeon nose cleaner. The soft nozzle is especially made for easy cleaning of mucus. Its bulb is flexible and allows for complete control of suction strength. The tip that enters the baby's nostrils is absolutely soft. This nasal aspirator can easily be cleaned by boiling in water or sterilizing in a bottle sterilizer.
Soft Nozzle
It has a soft nozzle with a rubber pump that makes it absolutely safe and gentle for your baby.
Affordable Option
20