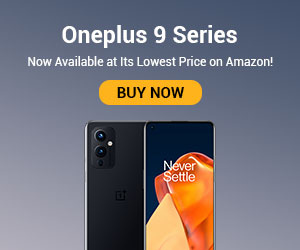 The length of your hair can never guarantee protection from damage and breakage. Losing moisture and volume is a common problem across all hair types. Men may need smaller amounts of conditioner, but they can't skip this step.
Here are some of the best conditioners in the market that work well for men:
---
1. Tresemme Smooth And Shine Conditioner
Vogue awarded Tresemmé as the best conditioning brand for hair and it lives up to its name. It is enriched with the goodness of vitamin H and silk protein with Keratin proteins. It also nourishes hair and leaves it bouncy and soft.
Hydrates hair
Can be used daily
Moisturizes hair to give a satin-smooth and silky texture
---
2. L'oreal Paris: Fall Repair 3x Anti–Hair Fall Conditioner & Total Repair 5 Conditioner
L'Oreal Paris is one of the best multi-national company in hair brands. L'Oréal Paris also makes one of the top hair conditioners to use for men in order to combat fizzy hair and dryness. The conditioner is good for the following:
Adds shine and volume to hair
Increases length
Nourishes and hydrates the hair
Good packaging and pleasant fragrance
---
3. Himalaya Protein Conditioner & Hair Detangler & Conditioner
An India based company, Himalaya manufactures products using herbal ingredients and Ayurvedic formula. The conditioner contains hibiscus and blue water lily which nourishes the hair. This protein conditioner has imbibed the goodness of Aloe Vera, yarrow, chickpea and bean sprout etc. We recommend this conditioner because:
It is a mild conditioner
Has no side effects
Keeps the hair smooth-textured and even
Adds moisture to the hair
Check Out Other: Himalaya Hair Conditioners
---
4. Dove Nourishing Oil Care Conditioner & Intense Repair Conditioner
The Dove dual stripe hair conditioner has the power of double nourishment. Dove is used by millions all over India. The conditioner has Vita-Oils which help to nourish your hair and do so without greasiness.
The product has the goodness of Keratin which makes it great for your hair. Other benefits of this product are:
Great for everyday use as it is a mild formula
Treats frizz
Hydrates dry hair and detangle them
Works wonders on damaged hair
You Might Also Like To See: Best Conditioner For Dry and Frizzy Hair
---
5. Clinic Plus: Soft And Silky Cream Conditioner
Clinic Plus is a widely known brand across India with millions of regular users. The conditioner nourishes your hair from within making it smooth and soft. It reduces breakage and makes the hair more manageable. Other benefits of buying this product are:
Enriched with milk proteins
Promotes growth
Best for dry and unmanageable hair
Contains almond oil
Prevents frizz
Also Read: Best Hair Conditioner for Curly Hair
---
6. Ustraa: Turban Pride Conditioner
A conditioner designed for men with turbaned hair. This conditioner is chemical free and is made by Happily Unmarried, an Indian brand. The conditioner contains soya proteins, argan oil and baobab fruit extract to nourish your hair and make it stronger. Key features of this product are:
Cures split ends
Fights hair loss
Triggers cell growth in hair follicles
Promotes growth
Reduces frizz and moisturizes scalp
You Should Also Read: Hair Conditioners by Patanjali