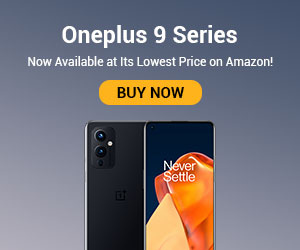 Most men do not know which are the best soaps for men in India. But just like face creams, there are some soaps that are especially made for men which serve as an excellent source for men's daily skin nourishment. Detailing the ingredients and uses of each, we have curated a list of 10 best bathing soap bars for men in India. These soaps are proven to provide moisturization and glowing benefits to the skin. So, why wait any longer? Go through our analysis of the top bathing bar soaps for men in India and take your pick!
10 Best Soap Bars For Men
1. Beardo Activated Charcoal Brick Soap
As the name suggests, charcoal is one of the primary ingredients in this soap. Activated charcoal is exceptional at cleansing your skin and ridding it of impurities. Activated charcoal is also an excellent antioxidant which further helps remove impurities from your skin. This soap will clean your pores and scrape of all dead skin cells. The soap is made from pure oils and hence leaves your skin soft and supple.
Recommended For:
All Skin Types
Rating:
4.2/5
👉 Buy Now
2. Fiama Men's Gel Bar
This soap is specially designed for men in the form of a gel bar, which makes this sop an inevitable addition to our list of best soaps for men. Men usually have a tough skin that is hard to condition. However, the microgel conditioner formula in this soap deep penetrates through men's skin and effectively conditions it. This soap is also enriched with Blue Lotus Extracts, Sea Minerals and refreshing fragrance that make you feel fresh all day. This soap too is mild and its sea mineral extracts have good benefits for the face. It will nourish your skin and leave your skin feeling supple.
Recommended For
All Skin Types
Ratings
4.3/5
👉 Buy Now
3. Nivea Crème Soft Bathing Bar
Nivea Crème Soft Bathing Bar
Being one among the best soaps for men in India, this soap is a popular pick among men. It has a fantastic smell and is dermatologically approved. This soap has a mild gentle formula that allows it to cleanse men's skin effectively. Also, this soap Is rich in almond oil which help nourish and moisturize your skin. Being extremely gentle, it can be used on the face as well as it will moisturize the face from within.
Recommended For
All Skin Types
Ratings
4.2/5
👉 Buy Now
4. The Man Company Charcoal Soap
Another favourite in the charcoal soap bar category, The Man Company's handmade charcoal soap bar for men is enriched with the goodness of Mahua oil and peppermint. This soap effectively draws out toxins from the skin and cleans dust, dirt and other impurities that cause dullness to the skin. Many users have also appreciated the pleasant fragrance of this soap that leaves their skin feeling fresh. Some independent studies have also suggested that this soap may reduce skin problems by almost 95%.
Recommended For
All Skin Types
Ratings
4.2/5
👉 Buy Now
5. Essenza di Wills Bathing Bar for Men
Enriched with an exquisite classic fragrance, Essenza di Wills brings together the most ideal blend of charisma and style in the form of a men's soap. It has a sensual fragrance of woody and fruity tones that reminds one of the mist typically found in a fragrance store in France. Essenza Inizio Homme bathing bar cleanses and scents the skin with its elegant & refined fragrance that lingers throughout the day. A dense and longlasting soap, it is one of the best soaps for men in India.
Recommended For
All Skin Types
Rating:
4.2/5
👉 Buy Now
6. Park Avenue Premium Men's Soap
Infused with the goodness of natural ingredients, Park Avenue Premium Men's Soap has been crafted to keep your skin smooth while offering you a luxurious goodness. Now available in a cool new shape that provides a better grip, this men's soap is packed with Shea Butter that hydrates the skin and helps fight bacteria. A definite mood lifter, it has a strong woody fragrance with great bloom and retention on skin.
Recommended For
All Skin Types
Rating:
4.2/5
👉 Buy Now
7. Wild Stone Soap For Men
Wild Stone soaps for men are a go-to pick for a vast majority of youth in India. This product consists of Wild Stone's Forest Spice soap bar and Wild Stone's Ultra Sensual soap bar which are both enriched with the goodness of Aloe Vera. These are prefect pick for all skin types and are developed by renowned perfumeries keeping in mind the sensibilities of emerging youth. Using this men's soap will clean your entire body and condition your skin.
Recommended For
All Skin Types
Rating:
4.2/5
👉 Buy Now
8. Denver Black Code Soap
Denver's oh-so-amazing Black Code has a subtle cologne-like fragrance which men enjoy. The soap also nourishes and revitalizes your skin. Denver Black Code soap is suitable for all skin types. Not only does it clean your body well, it also moisturizes it. This men's soap by Denver also rejuvenates your senses with its freshness and also revitalizes the skin to give it a flawless touch.
Recommended For
All Skin Types
Rating:
4.5/5
👉 Buy Now
9. Ustraa Rebel Cologne Soap
Ustraa's Rebel Cologne soap for men is packed with the goodness of walnut granules for a deep cleansing and mild exfoliation bath. It also has anti-bacterial properties along with a fresh long-lasting fragrance. One of the best men's soap, it contains palm & coconut based raw ingredients leading to a richer foam and a better quality bath. SLS and paraben-free soap, Utsraa's Rebel Cologne is a daily use soap which does not cause dryness to the skin.
Recommended For
All Skin Types
Rating:
4.3/5
👉 Buy Now
10. Bombay Shaving Company Soap
A popular name in the men's grooming industry, Bombay Shaving Company brings to you its exfoliating soap bars for men which are crafted using all natural ingredients. These handmade soaps work towards keeping the skin healthy, nourished and glowing while preventing any formation of bacteria. This pack of 4 soaps for men contain the goodness of Menthol, Poppy Seeds, Activated Charcoal, and Coffee granules which are ideal for all skin combinations such as oily skin, acne-prone skin, and dry skin. These soaps also contain tee tree extracts that leaves a refreshing essence after each bath.
Recommended For
All Skin Types
Rating:
4.0/5
👉 Buy Now
Top 10 Soaps For Men in India – 2021
| | | |
| --- | --- | --- |
| Best Men's Soap | Best Feature | Rating |
| Beardo Activated Charcoal Soap | Removes Dead Skin Cells | 4.2/5 |
| Fiama Men's Gel Bar | Skin Conditioner | 4.3/5 |
| Nivea Crème Soft Bathing Bar | Dermatologically Approved | 4.2/5 |
| The Man Company Charcoal Soap | Cleanses Dust From Skin | 4.2/5 |
| Essenza di Wills Bathing Bar for Men | Europen Fragrance | 4.2/5 |
| Park Avenue Premium Men's Soap | Skin Hydrater | 4.2/5 |
| Wild Stone Soap For Men | Replenishes Dead Skin | 4.2/5 |
| Denver Black Code Soap | Rejuvenate's Skin | 4.5/5 |
| Ustraa Rebel Cologne Soap | Paraben-Free Soap | 4.3/5 |
| Bombay Shaving Company Soap | Glowing Skin | 4.0/5 |
Best Men's Soap in India – Full Comparison