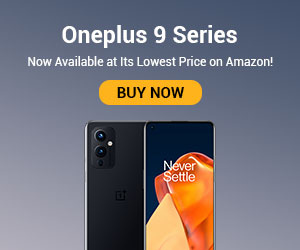 It's a happy feeling to know that a close friend or a family member is going to become a mother. As and when the time for the baby shower arrives, we immediately start thinking about the best baby shower gifts that we can get for the mom-to-be. Inevitably, we want to gift nothing but the best and keep looking for perfect baby shower gift ideas. Before the baby comes along, it is time to shower a lot of care, attention and pampering to the mom-to-be. We have come up with a really thoughtful baby shower gift list that a mom-to-be will not only enjoy having but will also help her gather the basics for herself and the baby. Whether you want the mom to spend some relaxing time or shower her with toys for the baby's first few years, we've got you covered.
---
Here are 10 Best Gifts for a Mom-to-be on Her Baby Shower
1. A Plush Total Body Pillow For Comfortable Slumber
Available at: Flipkart
Price: Rs. 1624
Finding a comfortable position to sleep in during pregnancy is a difficult proposition. A pregnant woman's body goes through a lot of changes and it causes a lot of discomfort to her. This patented body pillow is exactly what she needs to doze off in deep slumber. This curved pillow moulds itself to an expectant mother's frame to support problem areas like hips, back, neck and tummy. What is more amazing about this pillow is that it is temperature controlled and can be washed in a washing machine.
---
2. A Spa Kit For Mom-to-be for Some Pampering
Available at: Amazon
Price: Rs. 1689
An all-natural and pregnancy safe mom spa set makes a perfect baby shower gift for mom as she can indulge in pampering herself while taking care of the baby. A certified toxin-free bump box contains a 100% natural body butter, body wash, stretch oil and a foot cream that moisturizes the body and gives the mom-to-be a much-needed relaxation time.
---
3. A Nursing Cover For Comfortable Feed