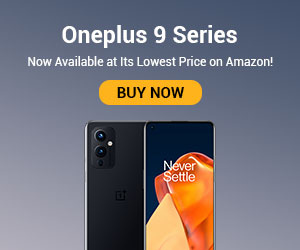 When it comes to grooming, a dash of makeup always helps in improving appearance, and lipsticks are of course, the most cherished product by woman. While regular lipsticks will always been around, liquid lipsticks have a charm of their own because the finish it provides looks a lot more polished and the formula also means that they stay on for long hours. There are too many brands in the market today and here are some of the best ones with their prices so that you can buy the most suitable one according to your need and budget.
---
List of the Best Liquid Lipstick Brands
1) Best Sugar Cosmetics Liquid Lipstick
Sugar Cosmetics is a much loved brand in the affordable segment and their products are always extremely fun and glamorous. The liquid lipsticks come in a number of shades, both in the glossy and the matte variety and they are also easy to apply, as the glide on smoothly. The lipsticks are available for a price of Rs 180 to Rs 390.
2) Best Lakme Liquid Lipstick
Lakme Liquid lipstick from the 9 to 5 Mousse range and even the other variants, are long lasting liquid lipsticks that are very light on the lips and stays put for hours. The lipsticks are rich and hydrating and they are enriched with Vitamin C. The application wand is one of a kind and eases application. The lipsticks are priced around Rs 450 and Rs 720.
3) Best Blue Heaven Liquid Lipstick
Blue Heaven has brought a number of new and interesting options when it comes to liquid lipsticks. The colors are fun and the lipsticks are also known to be quite light on the lips. There are both glossy and matte options to choose from. The lipsticks are priced around Rs 450 and Rs 550.
4) Best Revlon Liquid Lipstick
Revlon has always been for the bold and beautiful woman and their lipstick shades reflect just that. The liquid lipsticks stay on for hours at a stretch and are also smudge proof. They wand helps in defining the lip shade perfectly and that is what makes them so much desirable to the buyers. The lipsticks are priced around Rs 450 and Rs 890.
5) Best Maybelline Liquid Lipstick
Maybelline is one of the most loved brands today and not without a reason. The liquid lipsticks are one of a kind and there are colors made for the Indian skin tone. They are enriched with Vitamin E and one smooth application is all it takes to keep the lipstick on for hour, without smudging. They are available around a price point of Rs 450 and Rs 820.
6) Best Colorbar Liquid Lipstick
Colorbar is very good brand in the mid range segment and their products have garnered more or less positive reviews from the users. The products are quite creamy in formula and although not extremely long lasting, are quite good for regular use. The best thing is that there are a number of fun colors to choose from and they are priced around Rs 340 and Rs 550.
7) Best In Color Liquid Lipstick
In Color Liquid lipsticks are creamy in texture and are more or less lightweight lipsticks that stay on for quite a few hours. There are both bold and subtle colors to choose from and the lipsticks are stunning to look at after application. The lipsticks are mostly priced around Rs 350 and Rs 420.
8) Best MI Fashion Liquid Lipstick
MI Fashion liquid lipsticks are quite a rage among the young users because of their affordability and the plethora of fun colors they have. The lipsticks are quite affordable, priced at around Rs 290 and Rs 450. The lipsticks do require some touch up but overall, have a good long lasting formula.
9) Best Elegancio Liquid Lipstick
Elegancio is making its presence felt in the Indian market with their warm colors suited for Indian skin tone. The nude shades from the brand are especially much in demand. The products have a rich formula, and the creamy texture of the lipsticks also keeps the lips moisturized. The lipsticks are priced at around Rs 390 and Rs 720.
10) Best Lancôme Liquid Lipstick
Lancôme is one of the most reputed brands globally and they are known for their rich sheen and high moisturizing formula. The lipsticks are smudge proof and extremely long lasting and they are much loved by working women especially who need to be confident and well groomed for long hours. The lipsticks are priced around Rs 1200 and Rs 1750 approximately.
You May Also Like