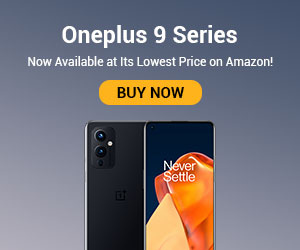 Exams conducted by The Union Public Service Commission (UPSC) are considered to be the toughest of all exams. Indian Administrative Service preparation requires utmost hard work and patience. It is essential to read the right set of books focusing on each subject respectively. IAS books impart crisp yet adequate information required to top the exams. Using fundamental books also helps build a base for your studies. Many of the concepts are the same in all IAS study material, however, their application is what sets an excellent book apart from the average ones. Scroll through our guide to find relevant IAS preparation books, which offer a good spread and coverage of different topics.
---
Books For IAS Prelims General Studies 1
Indian History  
Ancient History
The most common and helpful IAS prelims books include NCERT books for UPSC. 'Ancient India' by RS Sharma covers most of the IAS study material and is one of the top IAS prelims books suggested by toppers. Many of the questions are directly asked from this book.
Medieval History
Another hit amongst NCERT books for IAS is 'History of Medieval India' by Satish Chandra, which covers most of the information about the medieval history of India.
Modern History
Modern history books for UPSC prelims include the 'Concise History of Modern India' by Sujata Menon, 'A Brief History of Modern India' by Spectrum and 'History of Modern India' by Bipan Chandra.
Indian Culture
Indian culture can be studied well from books like 'Facets of the Indian Culture' by Spectrum, 'The Wonder That Was India' by A.L. Bhasham, 'Indian Art and Culture' by Nitin Singhania and through websites like 'Centre for Cultural Resources and Training'.
Indian Geography
Old NCERT books for UPSC preparation will keep you covered with all the information about Indian geography. Physical geography books for UPSC include 'Certificate Physical and Human Geography' by Goh Cheng Leong, 'Geography of India' by Majid Husain and 'Oxford School of Atlas'.
---
Books For IAS Prelims General Studies 2
CSAT under the IAS Prelims examination comprises of topics like English Comprehension, Logical Reasoning, Analytical Abilities, Mathematics and Decision Making. Since this paper is only for qualifying purposes, the students must tailor their preparation in a way that they are able to score at least a minimum of 40-50 marks.
English Comprehension
Comprehensions drafted for the IAS exams are usually picked from standard journals or newspapers. Therefore, you must stick to reading magazines like Yojana, Kurukshetra, Frontline and newspapers like The Indian Express, The Hindu, EPW and Livemint.
Logical Reasoning And Analytical Ability
For a decent coverage of the topic, aspirants must opt for RS Agrawal books but for more comprehensive explanations and illustrations, they can pick MK Pandey's Analytical Reasoning.
Mathematics
Aspirants can prepare for mathematics through RS Aggarwal of S Chand publication. This book is enough to attain an advanced and lucid coverage of the topics.
Decision Making
Reading articles related to problem-solving will develop the decision-making skills of the aspirants. For example, general articles can help them understand how civic bodies are catering to community issues.
---
Books For IAS Mains GS Paper 1
Indian Polity
Best books for IAS preparation covering Indian Polity are 'Indian Polity' by Laxmikanth, 'An Introduction to the Constitution of India' by D.D. Basu and 'The Constitution of India' by P.M. Bakshi. Alongside, the students must also finish studying old NCERT books of Indian Polity.
---
Books For IAS Mains GS Paper 2
Economy
NCERT books like the Macroeconomics Class 12th textbook is enough to back you up with concepts and terminologies of economics. These will help you get an in-depth understanding of the growth and development of a country.
Other important UPSC study material for economics include books like 'Indian Economy' by Ramesh Singh, 'Indian Economy' by Mishra and Puri and precise content from the Economic Survey each year.
Science And Technology
Reading the daily newspaper can keep you prepped for IAS examinations since most of the questions under the science and technology section are based on current events. NCERT books of class 9th and 10th are also recommended in case one has extra time for practice. Another famous book in this category is 'Science and Technology in India' by TMH.
Environment And Ecology
To excel in the environment and ecology section, the aspirant must go through the study material provided by NIOS. The development projects of the Ministry of Environment and Forests, Government of India and United Nation's UNFCC also offer information about the same. Books for this category include 'Environmental Studies: From Crises to Cure' by Rajagopalan and 'Environment for Civil Services Prelims and Mains' by Khuller.
---
Books For IAS Mains GS Paper 3
Current Affairs
You must study the newspaper on a daily basis to keep yourself updated with worldwide current affairs. These newspapers include The Hindu, Economic Times, The Indian Express and more. Best books for UPSC to study current affairs are 'India Year Book', 'Manorama Yearbook' and 'Clear IAS Current Affairs Capsule'.
---
IAS Exam Books Featuring Previous Year Question Papers
Students must follow standard books and other material to study, and should revise them time and again instead of searching for new and more comprehensive books. Aspirants can also solve previous year question papers to understand the syllabus and formats better.
Books featuring such papers include 'General Studies for Civil Services Preliminary Examination (Paper 1)' by Pearson, 'General Studies for Civil Services Preliminary Examination' by McGraw Hill, 'UPSC Civil Services Prelims in 60 days' by Rakesh Dwivedi, 'IAS Prelims 22 Years General Studies Topic-Wise Solved Papers' by Disha and 'IAS (Pre.) Solved Papers General Studies with CSAT Papers' by Arihant.