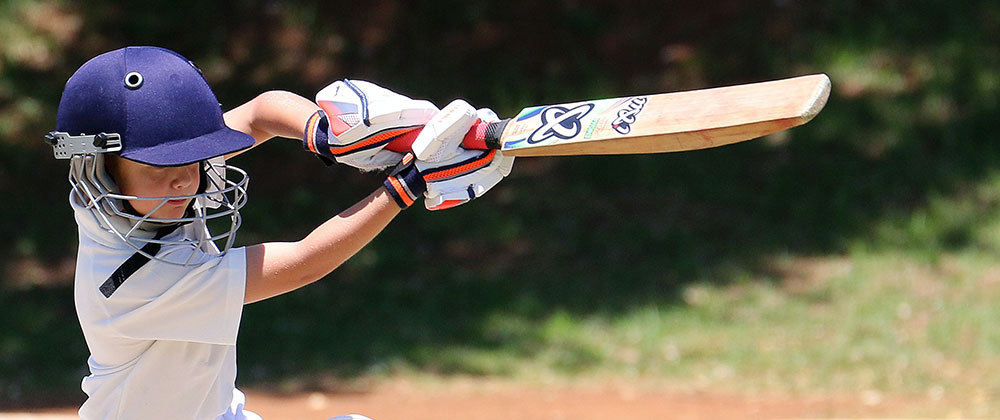 Do you have a mini-Sachin in the making at home? Check out these high-quality cricket bats that'll make for the perfect gift.
Cricket is not just a game, but an emotion. And for a good game of cricket, you need a good cricket bat. Kashmir and English willow are the most popular timbers used to make cricket bats. From the length, width, and weight, all are crucial factors to consider when buying a bat. If you love playing cricket, here are some sturdy cricket bats you can use to enjoy a hearty game of cricket.
Best Cricket Bats for All Age Groups
1. SG RSD Cricket Bat
This bat weighs 1.2 kg and is ideal to be used by teenagers and adults while playing cricket. Made with durable Kashmir willow, this bat has an imported Sarawak cane handle bound with premium quality rubber. This offers it ample flexibility while striking the ball and can absorb shock and vibrations. Moreover, this bat has thick edges and a curved blade that can handle the severity of each strike.
Stability
Crafted in a traditional shape, this cricket bat offers maximum stability while playing and hitting the ball.
Editor's Choice
20
2. Sunley Hard Plastic Cricket Bat
Suitable to be played with softballs including tennis balls and rubber cricket balls, this cricket bat is ideal for younger kids. This bat is crafted keeping in mind the strength of the users and their handling capabilities, thus making it suitable for them. Made with superior quality plastic, this cricket bat offers a 25% increased performance than wooden bats.
Best Quality
This cricket bat is made with the durable plastic of superior quality and weighs between 0.75 kg – 0.80 kg.
Premium Choice
20
3. GRS Wooden Cricket Bat
This cricket bat by GRS is lightweight and can take hits from tennis and rubber balls. Ideal for kids of 12 years and above, this cricket bat ensures proper grip and easy swing. It is made using Himachal willow wood and is thus very durable. The bat weighs approx. 1.25 kg and offers a comfortable grip.
Power and Control
This cricket bat comes with a wooden grip that offers maximum control to the user to enjoy a powerful shot.
Value for Money
20
4. SG Scorer Classic Cricket Bat
This bat by SG is suitable for kids who are at the beginner or intermediate level. It is made with lightweight Kashmir willow that offers it perfect balance and durability. This cricket bat features a sturdy handle that offers a good grip and allows you to take any strike easily. It can take hits from leather balls, thanks to its sturdy wood structure.
Shock Absorption
This cricket bat features a Singapore cane handle with 3-way rubber insertion that offers flexibility and absorbs shocks easily.
Also Try
20
5. New Balance Cricket Bat
Made from Kashmir willow wood, this cricket bat from New Balance will help enhance your game. It comes in an attractive green and pink colour combination that is pleasing to the eyes. Equipped with a Singapore cane handle grip, this bat will never slip out of your hands. It is of the ideal weight to not strain the arms while playing.
Optimised Design
This cricket bat has large edges and sweet spots for enhanced acceleration of the ball and minimum jerk to the arms.
Runner Up
20