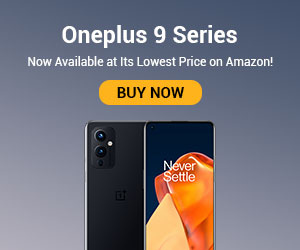 Are you a frequent traveller and have trouble deciding where to visit next? Sick of the overrated places like Paris, Amsterdam and Venice? If yes, then, this blog is for you. Check out these amazing places in Europe that are very underrated and should be on your travel list.
Bologna, Italy
Located in Northern Italy, Bologna is a scenic city which gives off a medieval vibe. It is one of the best cities in Italy, and probably in the world, when it comes to food. Go on a culinary tour with the city's best coffee houses, pasta shops, delis, markets and bars.
Places to visit: Asinelli Tower, Piazza Maggiore, Fountain of Neptune, Teatro Anatomico, Quadrilatero
Best time to visit: March to June and September to November
Use Goibibo flight offers to book tickets to Bologna at affordable prices.
Vienna, Austria
Vienna, the capital of Austria, is a city known for its architectural and imperial heritage. Lying in the east of Austria on the Danube river, Vienna has so much to offer to solo travellers, including cozy cafés and coffee houses, museums and more.
Places to visit: Schönbrunn Palace, St. Stephen's Cathedral, Vienna State Opera, Belvedere Museum, Cafe Sacher Wien
Best time to visit: April to May (spring) and September to October (fall)
Avail cashbacks, discounts and more using Goibibo coupons to book your travel and stay at Vienna.
Seville, Spain
The captivating city of Seville is the capital of the Andalusia region of Spain. Its artistic and historical beauty is what makes Seville a popular destination among solo backpackers. Going to a Spanish bar and dancing the famous 'Flamenco' with the locals is something that one must do there. After all, Seville is the birthplace of the Flamenco dance.
Places to visit: Plaza de España, Catedral de Sevilla, Parque de María Luisa, La Giralda, Casa Anselma
Best time to visit: March to May (spring) and December to February (winter)
Use Goibibo promo codes and get flight tickets and accommodation at discounted prices.
Nice, France

Located on the French Riviera, Nice is the capital of the Alpes-Maritimes department. This remarkable city houses the famous Promenade des Anglais, peaceful beaches, art museums and much more. It is one of the most underrated places in France and is a must-visit. Don't miss the Nice Carnival which takes places every year during late February or early March and also the Nice Jazz Festival during mid-July.
Places to visit: Promenade des Anglais, Parc de la Collie du Château, Museé d'Art Moderne et d'Art Contemporain, Vielle Ville, Jardin Albert I
Best time to visit: May to September
Goibibo offers a huge variety of options for travel and stay. So, plan your trip to Europe with Goibibo for a hassle-free travel experience. Bon voyage!