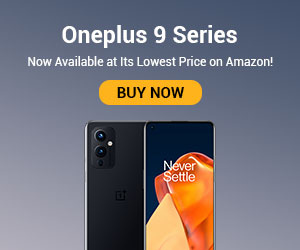 There is so many different eyewear available to choose from, but do they have what you need? Are they really protecting your eyes from the UV rays and the glares of the sun? They not only give you a trendy look but also protect your eyes and help you see better.
---
List of 10 Best Brands of Eyeglasses for Round Faces
1. Fossil Eyewear Eyeglasses
Fossil  Group Inc. founded in 1984 by Tom Kartsotis in Richardson, Texas. The brand includes many different products like eyewear, watches, wallets, bags belts, fragrances, etc. It takes its inspiration from the designs of the mid-1920 and combines with modern desires to bring about the finest product as per the trend. It keeps modifying its products according to the fashion trends in the market. Playing with unique colors and high-quality materials, Fossil has created the best frames that meet everyday needs. The average price range of its products is from INR 8,400 to 10,900.
2. Ray-Ban Eyeglasses
Ray-Ban is an Italian Brand making eyewear established by the American company Bausch and Lomb in the year 1937. In 1999 the brand was sold by Bausch and Lomb to Italian eyewear conglomerate, Luxottica Group. Ray-Ban not only provides high-quality frames and lenses, their eyewear is fashionable as well as functional as they provide protection from the glare of not only the sun but also electronic digital devices. Ray-Ban has become one of the largest eyewear brands. The average price range for its products is from INR 3,590 to 9,999.
3. Oakley Eyeglasses
Oakley is the subsidiary company of an Italian company, Luxottica from Milan, Italy. Oakley was established in Lake Forest, California. UV and blue light testing show that the glasses can protect more than 90% blue light to reduce the harm caused due to exposure. The glasses are also sturdy and do not break easily and so last really long. They use hydrophobic focal point innovation the eyewear so there is no chance for water or sweat accumulation. The average price range for its products are from INR 10,600 to 32,600
4. Vogue Eyeglasses
Vogue eyewear was launched under the same name as the famous fashion magazine Vogue in the year 1973 and later acquired by Luxottica in the year 1990. They provide a fashionable product at very affordable prices as well as quality products. They not only fit properly to give comfort and ease but also provide correct alignment of the purples to the optical center of the lens to provide correct vision. Average price range for the products is from INR 5,400 to 8,400.
5. Rodenstock Eyeglasses
Rodenstock is a German eyewear manufacturing company, established in 1877 in Munich. They have a wide range and varied collection of frames and lenses to fit the needs of each individual customers. They have the perfect fit to provide maximum comfort. The products are a masterpiece of German engineering and provide better quality vision and long lasting. Average price range for the products is from INR 8,400 to 14,630.
6. Tommy Hilfiger Eyeglasses
Tommy Hilfiger is an American apparel, footwear, accessories manufacturing company formally known as Tommy Hilfiger Corporation and Tommy Hilfiger Inc. founded in the year 1985. The brand offer premium styling, quality products, and value for money to customers worldwide. The products are durable and offer great protection from UV and Blue rays of the sun while providing products up to date with fashion trends. Average price range for the products is from INR 2,062 to 8,970.
7. Prada Eyeglasses
Prada is an Italian fashion house specializing in travel and fashion accessories. The company started by Mario Prada and his brother Martino Prada as a letter good shop named Fratelli Prada in Milan, Italy in the year 1913. The Italian culture and tradition is best represented by Prada and is the most prestigious, innovative and worldwide recognized brand in the fashion industry. They have intricate designing of on the products and iconic design for everyday use. Average price range for the products is from INR 19,100 to 54,400.
8. TAG Heuer Eyeglasses
TAG Heuer is a Swiss luxury goods manufacturing company founded by Edouard Heuer in 1860, Saint-Imier, Switzerland.  Tag Heuer Eyeglasses are itself a status symbol given recognition by different celebrities. The unique design and lightweight materials used make them trendy as well as comfortable. The sun protection and glare are also taken into consideration making them great for eye protection. The average price is around INR 20,610
9. Jimmy Choo Eyeglasses
Jimmy Choo Ltd. is a British high fashion designing house specializing in shoes, handbags, accessories, and fragrances. The company was founded in the year 1996 by Jimmy Choo and Tamara Mellon in London, United Kingdom. The eyeglasses with the brighter shades of color and larger frames are a head turner at every corner. Excellent fit and elegant design make them more appealing. The price range is between INR 25,600 to 47,800.
10. Gucci Eyeglasses
Gucci is a luxury brand of fashion and leather goods founded in Florence, Italy by Guccio Gucci in the year 1921. Gucci is one of the best when it comes to fashion. The Gucci frames evoke embodies the nuances of fashion. They are super comfortable and light. They are also a symbol of status and fashion. They have a sophisticated look and are made from the highest quality material. The price range is between INR 20,000 to 47,100.
---