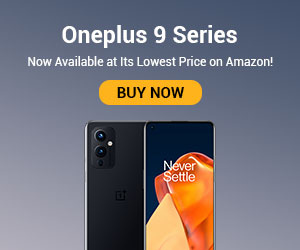 While free hand exercises are good for the body and exercising regularly at home can keep quite a few health risks at bay, they are not always enough if one is aiming for a particular kind of body. Men and women who are interested in exercising the upper body can use chest expanders that works the muscles of the chest, the upper arms as well as the back and results in a toned and fit torso. One can buy a chest expander and practice with it at home as well. Here are some of the best brands along with their respective prices.
Best Brands for Chest Expander
1. Best Fitsy chest expander
The chest expander from Fitsy is a multi- functional tool that can be used to practice a number of exercises. The exapanders come with three to five springs that are attached to the handles at both ends and they allow a lot of movement and traction for the person to exercise and tone the muscles. They can be availed around a price of Rs 1399.
2. Best Pro365 chest expander
One of the best chest expanders for use by both men and women, the tool comes with adjustable springs and so they are good for use according to various levels of intensity that one likes. The springs can be adjusted with just a few tweaks and it is a handy tool around to practice with. One can have them around a price point of Rs 999.
3. Best Strauss chest expander
Strauss chest expanders are wonderful for those who want to exercise regularly but do not want to spend hours in the gym. This is a great way to test the water and the expander comes with five string and special wooden handle for a better grip. The chrome springs are detachable and provide various levels of resistance. They are priced at around Rs 800.
4. Best Aurion chest expander
Aurion is a good brand as far as exercise tools are concerned and the expander is one of their most reliable products. The expander is also available in a oft version which is good for women and there is a cross body design as well. One can have them for a price of about Rs 600. The 3 in One kit also has a few other tools that makes stretching exercise a real pleasure to indulge in.
5. Best Dream Explore chest expander
Dream Explorer has eight types of expanders for various muscle groups and one can choose the one they find the most suitable. They are priced around Rs 999 and is a standard tool in most gyms. One can easily choose the one they find the best suited for their level of resistance.
6. Best IndiTradition chest expander
IndiTradition chest expanders come with five tubes and they are made from unbreakable tube for maximum power. It has 150 kg resistance power and it is quite a lot as far as exercise tools are concerned. Those who are particular about quality are sure to fall in love with this one. They are priced around Rs 1100.
7. Best Tabler chest expander
Tabler is a well known brand that has been making premium chest expanders for quite some time now. The workout pull rope is also available in a cross body pattern which is great for all kinds of pullout. The product is priced around Rs 500.
8. Best Veloz chest expander
Veloz multi- utility chest expanders are made with high quality rubber tubes and it comes with an inbuilt tummy tuck holder and has a unique hand gripper that makes the expander work in its most efficient manner. The expander is suitable for use by both men and women and the adjustable straps make it suitable for all kinds of resistance.
9. Best Bell's Adjustable chest expander
Bell's has always made their tools really innovative and they are sure to attract the attention of the user and give them the best possible results. The expander is one of a kind, incorporating all the plus points of a good expander, and also quite affordable at the same time. It is available around a price point of Rs 999.