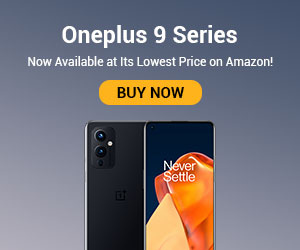 Smokey eyes have been on top of the trending list for several years now and it doesn't look like they are going to fade away into nothingness anytime soon. But even today, most women have a difficult time nailing this look without a hazard! If you just felt a little pang of guilt shoot through then don't worry, Nykaa offers you the chance to slay this look with the best eye make-up you could find!
So keep your Nykaa coupons hands and read on to know how you can slay the smokey-eyed look in X simple steps! We have also listed some products that will help make this job even more easy and can be bought at reduced prices using Nykaa coupon codes available on CashKaro.
1. Primer
The very first thing you need to do is make sure the look doesn't leave you looking blasphemous by the end of the day, so to avoid smudging, make sure to use a primer and gently pat it over your lids and under your eyes to make the look last all day.
2. Concealer
You surely don't want to let people see the fatigue while sporting those sexy smokey eyes, so cover those dark circles caused by all the all-nighters and neutralize the shadows under your eyes.
3. Black Eyeshadow
Apply a dark eyeshadow, preferably black and apply it from your lash to the crease of your eye. You can use a small angled brush to apply along the lower lash line and make sure to blow lightly on the tip to remove excess eyeshadow so that it doesn't ruin the look.
4. Black liner
Now that the colour is locked in, it is time to define your eye with an eyeliner. Apply it to the upper waterline to make the lashes look fuller and you can also apply it to bottom lash for a sultry effect.
5. Mascara
The last step is to apply the mascara which acts like icing on the top! Play safe and apply 2 coats of it and you can choose brown, grey or soft black mascara for a subtle look.
6. Cleaning up and final touch
Clean up all the flakes of maskara from your cheeks using a clean brush and curl your eyelashes with an eye curler to add a final touch.
So pick out these essentials from the upcoming Nykaa sales or using Nykaa coupons available on CashKaro to earn cashback on every purchase and flaunt the smokey-eyed look without spending a bomb!