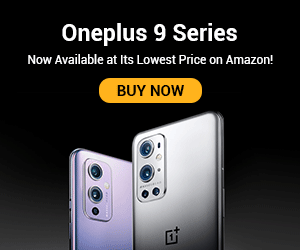 Sports activities are good for living a healthy life and to boost up your performance, you need the best sports gears. Shoes form one of the basic needs for an athlete to accompany with practice, work out or just running.
Using best shoes not only provides you comfort but also helps you to improve your performance. Here, we have listed best brands to buy sports shoes.
---
Best 10 Sports Shoe Brands for Men
1. Skechers
Skechers is one such spot where you find one of the best sports shoes. You can completely rely on the products that they deliver. Express your style better by wearing this pair of sports shoes. Suitable for your jogging sessions, it will look good with a pair of track pants and a T-Shirt.
Get great offers on your favorite Skechers shoes via CashKaro.
---
2. Reebok
Reebok is one of biggest brands alongside Nike, Adidas, Puma and many other footwear brands. Here you can find a whole list of best shoes suitable for various sports activities. Reebok as a brand focuses more on providing stylish design and superior comfort.
Get discount deals on Reebok Sports Shoes Price via CashKaro.
---
3. Red Chief
Enhance your training sessions by getting a pair of Red Chief running shoes. Red Chief shoes are specially engineered for those looking to make the most of high intensity workouts. The high-quality mesh upper is lightweight, flexible and ensures utmost comfort. Moreover, the rubber sole guarantees the required support.
---
4. Power
Assured to lend you excellent cushioning effect and plush comfort, this pair of sports shoes from Power pays homage to dedicated runners. Featuring breathable mesh interlay and synthetic overlays, the upper of this pair of shoes guarantees enhanced breathability and optimum support.
Get discounts on your favorite Power Sports shoes and save money!
---
5. Lotto
Lotto sports shoes are designed in way that they ensure both comfort and stability. It features breathable nylon mesh upper that ensures to keep your feet relaxed and at ease throughout the day.
Get discounts on your favorite Lotto Sports shoes and save money!
---
6. Adidas
Adidas produces a variety of sports shoes worldwide. You can find a range of shoes best suited for various sports activities. The company was founded by Adolf Dassler in 1924. It was earlier named as Dassler Brothers Shoe Factory, later changed to Adidas in 1949.
Get amazing deals on buying Adidas Shoes via CashKaro.
---
7. Sparx
Sparx is an Indian brand and is a subsidiary of Relaxo which is headquartered in New Delhi. Relaxo's footwear boasts a fine collection of shoes that are rich in comfort, style and quality. They produce a variety of sports shoes at reasonable prices.
---
8. Nike
Nike is the top most brand when it comes to sports shoes, they have a wide variety of sports shoes for every kind of sports. Nike as a brand is very popular and focuses a lot on comfort, durability and the quality of material used.
You can also check: Branded Sports Shoes Below 1000.
---
9. Puma
Puma is a German multinational brand that designs and manufactures footwear as well as apparels. It distributes its products in 120 countries of the world. They now have Virat Kohli as their new brand ambassador, which itself is a great thing as Virat places his trust over this brand.
---
10. Bata
Bata Brands is a multinational shoes maker based in Lausanne, Switzerland. It is a family-owned global footwear and fashion accessory manufacturer and retailer. Find a variety of Sports Shoes at reasonable prices.
Buy & Get discount on Bata Sports Shoes Price via CashKaro.
---
Also Check Out: