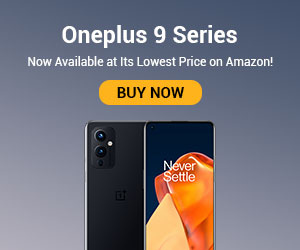 It is common knowledge that maintaining proper oral hygiene is very important in order to prevent plaque, gingivitis, cavities and even bad breath. But what more can you do apart from the normal brushing your teeth twice a day? Well, we have the answer to that. Follow the pointers listed below and show off an impeccable set of teeth and gums every time you smile.
Use An Electric Toothbrush
Electric toothbrushes are more efficient than normal toothbrushes. They can reach areas of the teeth that a normal toothbrush cannot. They are also more capable of removing plaque. They are much more durable than normal toothbrushes. They are a little expensive as compared to normal toothbrushes, but last much longer thus, reducing waste.
Switch to Herbal Toothpaste
Herbal toothpastes generally have some herbs or aromatic spices (like cloves) in them. They are safer for the teeth than normal toothpastes which may be harsh on the teeth sometimes. Herbal toothpastes can strengthen gums and prevent dental problems like cavities. Dabur Meswak, Himalaya Herbals Complete Care and Colgate Herbal are some of the best herbal toothpastes available on Amazon Pantry.
Do not neglect your tongue – use a Tongue Cleaner after brushing your teeth
Using a tongue cleaner regularly will prevent the build-up of dead cells and bacteria on the tongue. This improves your taste buds and controls bad breath. Check out Amazon Pantry Offers for discounts on tongue cleaners.
Use Mouthwash as and when needed
Mouthwash should be an essential product in your daily dental care routine. Mouthwashes, especially ones which contain fluoride, help in preventing cavities, plaque and gingivitis. They also help in controlling bad breath. We recommend Colgate Plax since it contains fluoride and is alcohol-free, so it won't dry your mouth out or give a burning sensation afterwards.
Floss after every meal
Flossing plays a significant part in maintaining oral hygiene. It removes plaque and thus, prevents the build up of tartar. Dental floss helps to remove tiny bits of food stuck between your teeth from regions that a toothbrush may not be able to reach and hence, also prevents you from having bad breath.
You can buy the above-mentioned products on Amazon Grocery. Check out Amazon Grocery offers on CashKaro to get cashbacks on the purchase of oral hygiene products! Order now!