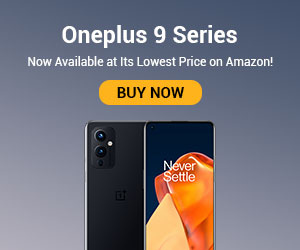 A great hair care tip is that you should focus your shampooing mainly on the scalp. The shampoo runs down your locks and nourishes them anyway. So there's no point rubbing it through your tresses. But, massaging the scalp is a must. This is because scalp health can make or break your hair quality. Due to pollution, chemicals, and products, the scalp can suffer from dryness, oiliness, flaking and dandruff. To curb these problems, you need to invest in a shampoo targeted at scalp problems. To that end, we have collated a list of the best shampoos for scalp treatment be it oily, dry or dandruff-prone
Read More: What Causes Split Ends?
---
List of Best Shampoos for Healthy Scalp in India
| | |
| --- | --- |
| S.No. | Brand of Shampoo for a Healthy Scalp |
| 1 | Head & Shoulders Lemon Fresh Shampoo |
| 2 | Khadi Herbals Neem Sat Shampoo |
| 3 | The Body Shop Ginger Anti Dandruff Shampoo |
| 4 | Patanjali Kesh Kanti Hair Cleanser With Protein |
| 5 | Aloe Veda Cleansing Anti Dandruff Shampoo With Tea Tree Oil |
| 6 | Biotique Bio Walnut Bark Fresh Lift Body Building Shampoo |
| 7 | Himalaya Herbals Gentle Daily Care Protein Shampoo |
| 8 | Nyle Anti-Dandruff Shampoo |
| 9 | Park Avenue Beer Shampoo – Anti-Dandruff |
| 10 | Dove Intense Repair Damage Therapy Shampoo |
Read further for our reviews of the best shampoos for a healthy scalp in India.
1. Head & Shoulders Lemon Fresh Shampoo
The lemon extracts in this shampoo refresh the scalp while removing excess oil and dandruff. It also contains zinc which cleanses and rejuvenates hair strands.
Pros
Controls dandruff
Soothes scalp irritation
Cleanses hair and scalp
Refreshing fragrance
Cons
2. Khadi Herbals Neem Sat Shampoo
The shampoo contains neem, tulsi, shikakai, amla, methi, and brahmii. All these ingredients moisturize, condition, treat dandruff and soften hair. It rejuvenates and nourishes scalp skin.
Pros
Cleanses hair and scalp
Does not make hair dry
Softens and nourishes hair and scalp
Lathers well
Cons
Requires follow up with conditioner
No SLS or Parabens
Also Read: Best Shampoos For Split Ends
3. The Body Shop Ginger Anti Dandruff Shampoo